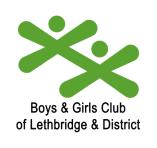 Now Hiring - Children's Services Program Coordinator
Boys and Girls Club - Children's Services is seeking a skilled and innovative individual to be our new Program Coordinator!

The Program Coordinator is responsible for preparation and implementation of daily afterschool activities and programming, ensuring they meet the quality and standard of BGCL programs. Supervision of Team Leaders and volunteers during the after school hours is also a key component to this position. The Program Coordinator will develop and maintain a positive relationship with the Director(s), Children Services, and will report on a day to day basis. The Program Coordinator is encouraged to incorporate new ideas, feedback from parents and children into delivery of programs while supporting all staff involved.

Work Performed:

• Plans and organizes innovative and engaging afterschool programming.
• Provides support to Team Leaders in the afterschool program. This may include setting up activities, orienting Team Leaders to their assigned activity.
• Works with parents and children to ensure that their needs, issues and concerns are met. Reports all of the above to the Director(s), Children's Services.
• Provides support to the kindergarten program as needed
• Provides support to volunteers or practicum students to ensure that they have the proper direction and support.
• Works with the Director(s), Children's Services, to ensure that BGCL policies and procedures are being followed, along with all licensing and accreditation requirements.

Minimum Qualifications:

• Minimum Child Development Worker or Supervisor Certification(Level II or III)
• Education and/or experience equivalent working with youth in social or recreational settings
• Excellent communication and interpersonal skills
• Strong time-management skills and the ability to multi-task
• Ability to lead by example
• Accuracy and attention to detail
• CPR/First-Aid and Class 4 Drivers License
• Clear criminal record and child welfare searches.

Work hours: Monday - Friday as per schedule, 40 hours per week; wage based on education and experience, $13.91 - $15.20 per hour plus top-up.

To apply, please send a resume and cover letter to Sheena Gunness at csdirectors@bgclethbridge.com. Applications will be received until 4pm, March 14, 2016.

Boys and Girls Club thanks all applicants, however, only those selected for an interview will be contacted.

Make a Difference. Love Your Work.