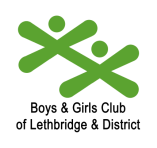 Now Hiring - Executive Director
Executive Director, Boys and Girls Club of Lethbridge and District

The Boys & Girls Club of Lethbridge & District is seeking a full-time Executive Director, responsible for providing the overall strategic leadership of the Club and overseeing the efficient and effective management of the physical, human, financial, and community capital assets of the Club. This position functions under the direction and guidelines set by a volunteer Board of the Directors.

The ED is accountable for all the planning, implementation and evaluation of all programs and activities of the Club. S/he is responsible for the overall administrative and operational management of the Club and will directly oversee the work of the management staff. The ED will have ultimate responsibility for the management of all staff and volunteers of the agency.

The ED will be committed to innovation and creativity and is a champion of continuous quality improvement and excellence in all aspects of the Club. The ED must have a broad ranging management skill set with demonstrated passion, creativity and a high standard of ethical behaviour. We are seeking a true leader who can inspire the Club to define and achieve its objectives.

Qualifications:

· Degree in human services (e.g. social work or psychology).
· Extensive management experience preferred with particular knowledge/experience of leadership and management in the non- profit sector.
· Experience working with volunteer board of directors.
· Understanding of all federal and provincial legislation applicable to voluntary sector organizations including, but not limited to: employment standards, human rights, occupational health and safety, charitable donations, taxation, etc. Including provincial licensing and accreditation.
· Knowledge of financial planning, controls and management, including budget development in the non-profit sector.
· Experience with human resources and volunteer management.
· Knowledge of fund development and background in grant writing.
· Ability to evaluate and ensure management of risks to the Club and implement measures to control risks.
· Understanding the importance of maintaining partnerships and community relations in the non-profit sector.

Salary will be commensurate with experience.

A detailed position description is available on request. Please email the board@bgclethbridge.com.

The Boys & Girls Club of Lethbridge & District serves over 150 children and youth ages 5-18 every week with programs like Kinder Club, Daze End, Youth Drop-In, and Rogers Raising the Grade. The BGC operates out of two locations in Lethbridge – the main Club on the north side and a second Kinder Club location at Agnes Davidson.

To apply for this opportunity, please email your resume, cover letter and salary expectations to the Board of Directors at board@bgclethbridge.com. Applications will be accepted until February 20, 2015.

Only those chosen for an interview will be contacted.



Make a Difference. Love Your Work.