Volunteer!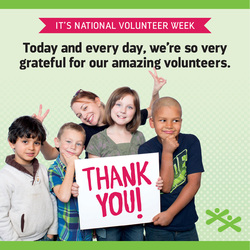 National Volunteer Week 2017

National Volunteer Week is all about recognizing the incredible work that dedicated volunteers do year round. This year's celebration takes place the week of April 23th to 29th, 2017.Today, volunteers are involved in more ways than ever. Our volunteers provide a solid foundation of support and encouragement that enables young people to discover, develop and achieve great futures!

In 2015 Lethbridge community members volunteered close to 2500 hours supporting children ages 5-18 by playing games, reading, serving snack, listening to their stories, and being a mentor!
---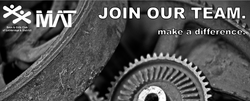 Volunteer at theMAT Youth Drop-In
Create positive mentorship relationships with youth ages 11-14 by participating in drop-in night activities like craft, sports, science, and games on Monday nights. Volunteers must be ages 17+, and able to commit to a long term volunteer experience on most Monday from 6-10pm.
Contact Adam
for more information, and check out the
program page
!
​
---

Volunteer with Raising the Grade!
Support students working on high school credit to achieve academic and social success by providing mentorship and tutoring! Volunteers with skills in English are needed for Wednesday afternoons from 4-6pm.
Contact Will
for more information, and check out the
program page
!
---